5 WAYS TO STOP YOUR SKIN FROM AGEING

Ageing skin, it eventually happens to everyone. Your skin becomes thinner, drier, looser and the dreaded wrinkles set in. Our genes largely control when and how our skin ages, but we can influence another type of ageing that affects our skin. Environment and lifestyle choices play a huge factor in making our skin age prematurely. FOREO have compiled ways in which you can help your complexion stay plump and youthful.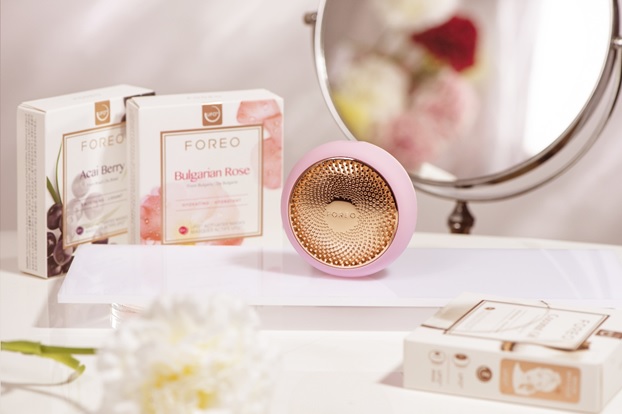 Moisturize everyday
Moisturizer traps water in our skin, giving it a more youthful appearance, it is an important step to maintain your skin's healthy cells and to protect it from irritation. Balancing your skin's complexion and preventing acne from occurring, moisturizer should be part of your everyday routine. Try FOREO's Bulgarian Rose UFO-activated mask from the Farm to Face collection. Infused with all-natural rose water and jojoba seed oil, the lightweight formula will help transform your dull, dry skin in minutes. Use your mask with FOREO's newly launched UFO 2. A seriously upgraded version of the UFO, this device features heating and cooling technology that will infuse the masks ingredients deep into your pores as well as LED lights that will do everything from reducing the appearance of fine lines and boosting radiance, to diminishing the signs of aging for younger looking skin. A spa-worthy treatment at home, you couldn't ask for anything more.
Cleanse your skin twice a day
We naturally sweat every day, especially here in the Middle East. Sweating irritates the skin and irritation accelerates the signs of ageing. So, make sure you cleanse your skin twice, daily. Equally, scrubbing your skin clean can also irritate it. Cleanse your skin gently with the LUNA 3 to remove remains of any make-up residue, pollution and other substances that may be on your skin.
Apply self-tanner rather than getting a tan
Everyone loves lounging on the beach or around the pool with the sun's rays beaming down on your skin but most of us don't take into account just how much it actually damages our skin. If you're in the sun, make sure you always wear a high SPF. Unprotected exposure to harmful UV rays break down collagen and elastin fibers in healthy young skin which can cause wrinkles. Equally, this holds truth whether you are tanning from the sun or a tanning bed. If you desire that golden glow, try using self-tanner. It gives you the same youthful glow, without the harmful risks.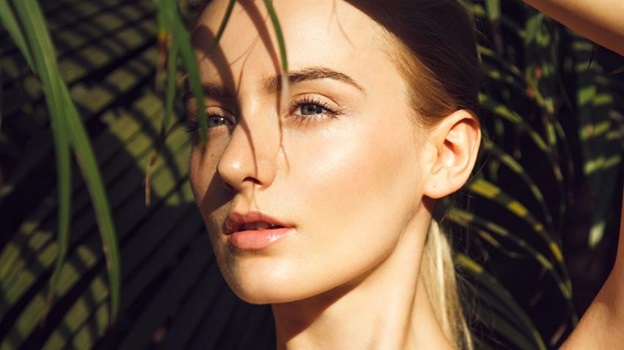 Avoid repetitive facial expressions
Whether you laugh a lot, get angry too often or worry too much, you are bound to make facial expressions that contort your face. Repeatedly making an expression causes the collagen in your skin to break down and over time, the skin in that area will lose its elasticity and begin to form fine lines and wrinkles. To avoid this happening, simply stop raising your eyebrows and frowning as much! If you need further help, the LUNA 3's anti-ageing/ firming massage modes will help to reduce the appearance of fine lines and wrinkles with the aid of it's t-sonic pulsations.
Look after your eyes
The skin around your eyes is the area most likely to show the first signs of ageing because the area around your eye is thin skin with blood vessels. Use moisturizing eye cream to stop wrinkles from becoming too prominent. If you want to get the most out of your cream, use the UFO 2 to infuse the formula deep into your skin. The cryo-therapy mode will infuse the cream and DE puff your eyes. The LED lights on the UFO 2 will also help you diminish wrinkles. Use the purple LED to reduce the appearance of fine lines and use the red LED to diminish the signs of ageing for younger looking skin. Could this device get any better?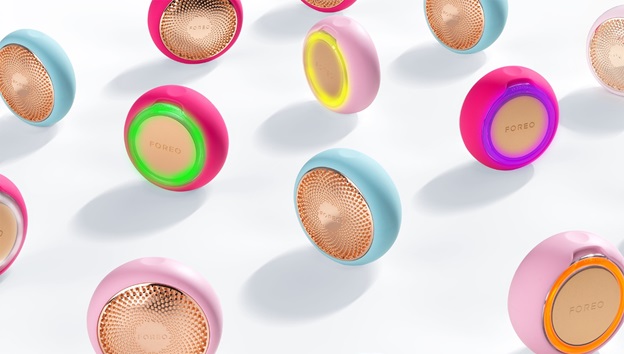 Exercise
Exercising moderately just a few times a week has been found to improve your blood circulation and boost your immune system. In turn, this will give the skin a more youthful appearance and help fight against any imperfections that may occur.