BEST SELLERS
Our Top Ten best-selling products are tailored to compliment any hair care routine.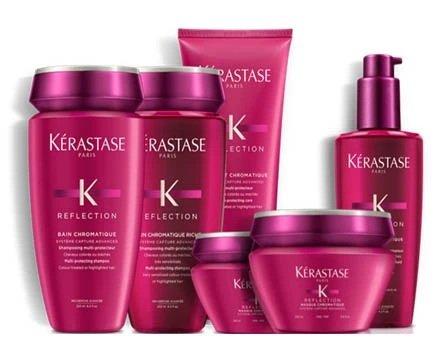 COLORED HAIR
Allowing colored, highlighted and sensitized hair to be both protected and preserved is key when it comes to achieving a mirror-like shine and healthy feel.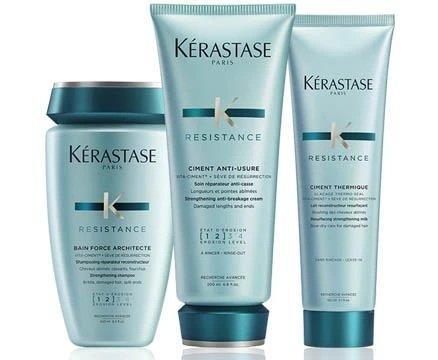 DAMAGED HAIR
For those with damaged or fragile hair, two fortifying and hydrating hair care collections for damaged hair, Resistance Therapiste & Force Architecte, are true game changers.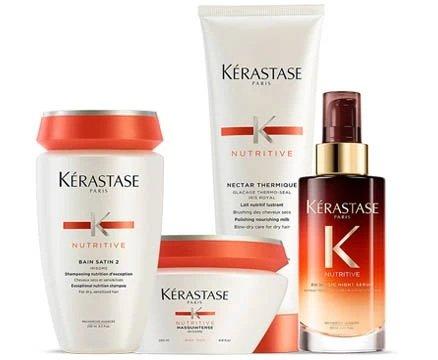 DRY HAIR
For those with hair in need of nourishment and hydration a haircare range like Kérastase's Nutritive is suitable. The Nutritive range offers personalized hair care.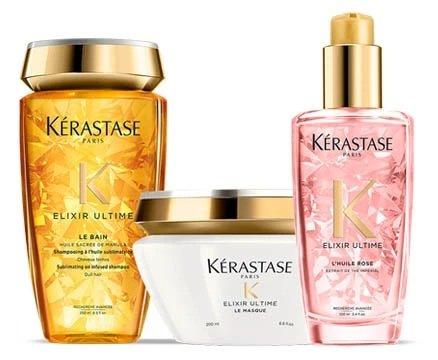 DULL HAIR
Achieve radiant hair with the powerful blend of Elixir Ultime oils that work to deeply nourish, soften and leave a lasting shine for all hair types.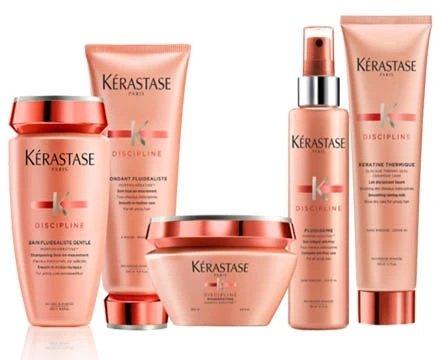 FRIZZY AND UNRULY HAIR
Allow unruly hair to feel what frizz-free, strong and disciplined hair feels like with the exceptional Discipline collection, designed to tame hair and eliminate frizz.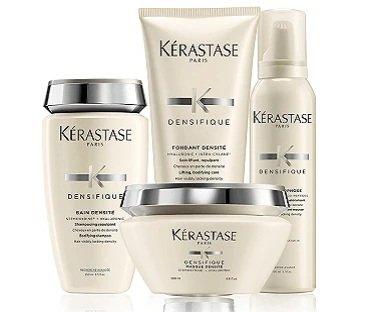 THIN HAIR
Address your weakening hair concerns with the Densifique collection, perfect for anyone who is looking for thicker, fuller, and more dense hair.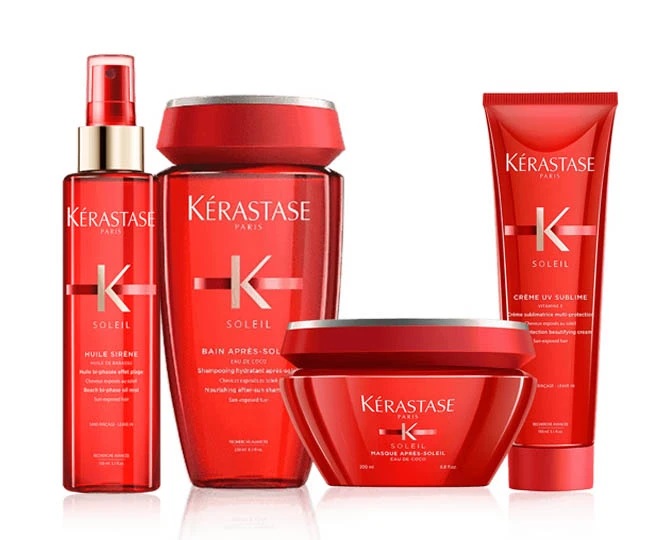 SUN CARE
The Soleil sun care range nourishes and illuminates hair with products that protect the hair from dryness and fading due to summer season aggressors such as sun, chlorine and salt water.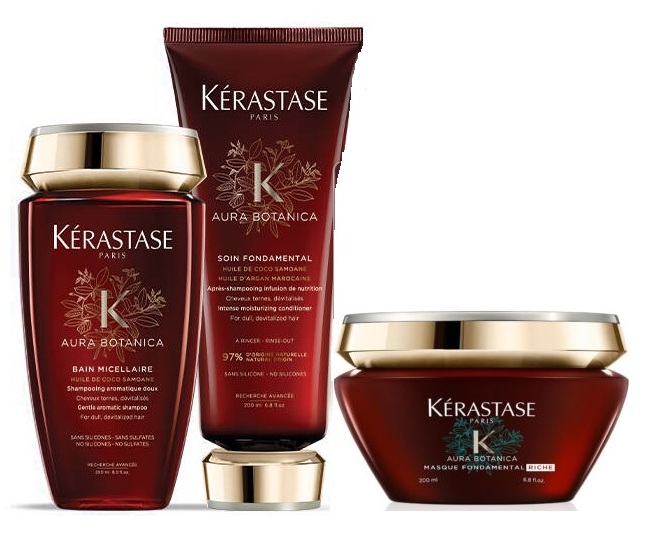 NATURAL HAIR CARE
Aura Botanica combines natural, earth-derived ingredients such as coconut and argan oils with advanced luxurious Kérastase formulations for truly effective care that leaves hair with a healthy glow.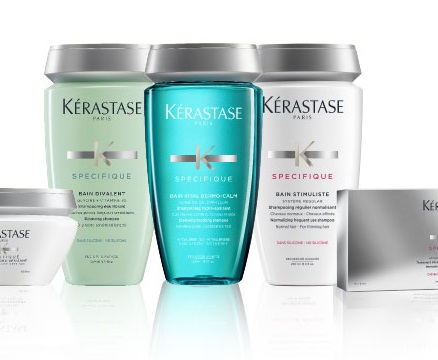 SCALP CARE
Spécifique supports scalp health by addressing issues such as scalp sensitivity, itchiness, dandruff, hair loss and oily roots. The products were designed to reveal a well-balanced scalp and beautiful head of hair.